Before trying your luck on slot machines or table games, we recommend setting limits. You should also know that any gambling can involve you losing money. One of the best tips for not losing too much money at the casino is to set a reasonable budget and stick to it! Adopting the right attitude can earn a profit during a gambling session.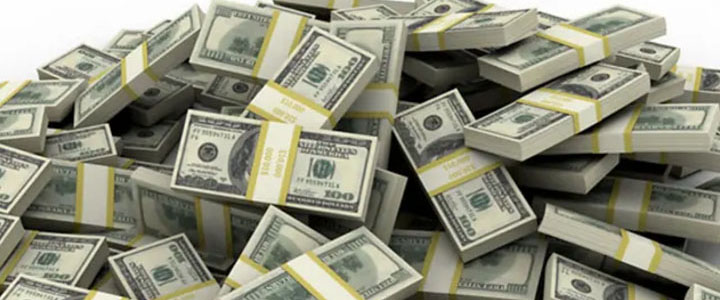 Budget and limits
You can easily avoid bad situations by not placing large sums of money at stake! Setting a budget is the best way to avoid the temptation to play big. In addition to the money factor, taking into account the time spent playing is essential. Indeed, the longer you play casino games, the more your chances of losing money increase.
Rules of the game and winning odds
Gambling houses take a profit margin on casino games. In slot machines, for example, the game payout rates are programmed to pay out less money than the money put in by players. The luck factor being what it is in slot machines, only a tiny handful of players manage to win jackpots. That means the majority of players lose their money. In table games, it's the same principle, but the gaming houses make their margins with gaming rules that favor them.
Budget optimization and setting limits
First, set a budget on a real money online casino or a real casino to limit the money involved. The most cautious players often set budgets around $100. Then, if they win hundreds of dollars on table games or a jackpot on a slot machine, they immediately stop playing and collect their winnings. On the other hand, if these same players lose the money spent on gambling sessions, they leave the casino without any dramatic losses.
In short, to avoid losing too much or getting addicted to gambling, you have to know when to call it quits.
Online casino bonuses
Have you ever signed up to a casino site? If so, you can take advantage of their welcome bonus offers. Registering at one of the casinos on our best welcome bonuses page allows you to double your budget on your first real money deposit. For example, using our experts' selection of offers, you can deposit $100 and have a budget of $200 to play. Knowing this, it's a good strategy to sign up to different online casinos whenever you fancy gambling.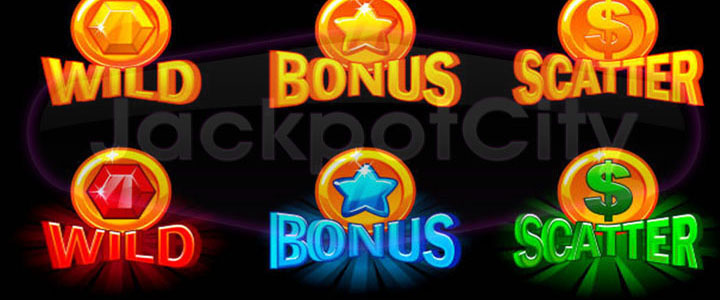 Playing responsibly and rhythms of play
It is important to always play with caution at casinos as you are solely responsible for your decisions! Nobody forces you to gamble or take risks by betting more money than you can afford.
What's the best way to stay in control? Concentrate, be fully aware of each dollar you bet, and play each round at a slow pace. Quite frankly, if you rush on a slot machine or at the Blackjack and Roulette tables, you can quickly lose control and waste your money.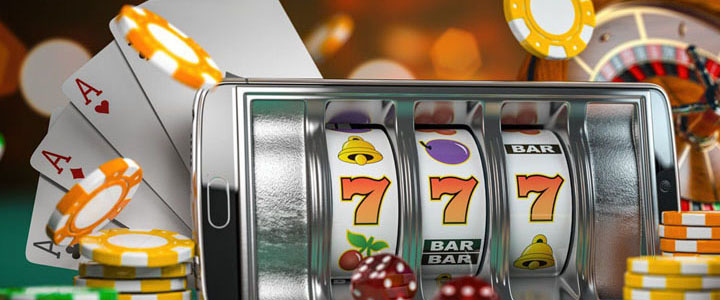 Slot machines
Playing on slot machines is worth it if they frequently pay out jackpots. Plus, even better if the jackpots in play are at least $50,000. For example, you can make the most of your casino budget by making bets of $1 to $5 per spin, with good coefficients on the maximum winnings. You can find this type of slot machine in the online casinos listed in our guide. If you start playing these games with a responsible attitude and a $100 budget, you can play 20 to 100 times in a row while giving yourself the chance to win a jackpot.
WowPot series budgets
WowPot slot machines are super popular online games thanks to their communal jackpot of over 2 million dollars. However, by adopting a limited budget, you could become one of the big winners of the WowPot series. To do this, simply calibrate the bets to 5 dollars per spin.
On a WowPot slot, betting $5 on every spin gives you a chance to win the bonus wheel jackpot.
Roulette Games
Casino Roulettes are simple games to understand, and it is pretty easy to double your winnings by betting on simple odds (red or black, for example). You can even place chips on whole numbers to win 35 times the bet. By placing bets of $1 to $10 on each wheel spin, any smart player can try their luck without taking excessive risks.
Blackjack Tables
In Blackjack, whether in electronic format or face-to-face with the dealers, doubling or tripling the capital invested is within reach of an experienced player. If you are unfamiliar with this game, play a demo version at an online casino first to get the hang of it.
Reading the game's rules and using the best Blackjack winning tips is the way to go for players who want to grow the money they put down. Of course, Blackjack is a game of chance, but mastering the winning tips is enough to increase the chances of winning in each round.
Adopt a responsible aptitude
You should never confuse casino games with a lucrative activity. Any gambling involves risks of losing money. Moreover, the casinos always have an advantage over the players.
To side step any difficult situations after losing money at the casino, never play again, thinking you can recover the money you just lost. In casino games, the element of chance has an impact. You might believe that luck spins endlessly, and at some point, you could be the day's big winner. Unfortunately, thinking this way is a rookie mistake and often results in significant losses.
Have fun and know when to STOP
As we said, you can avoid being disappointed when losing money at the casino by setting a reasonable budget. Viewing casino games as casual entertainment is a good attitude. You are in trouble if you start thinking that playing at the casino can be a profit-making activity.
You can ensure you are not caught in the gambling spiral by remembering to STOP as soon as your budget has gone.
Casino winners and losers
The huge jackpots on display at online slot machines are the dream of many players. At least one lucky player wins millions on slot machines every month on the internet, making headlines in casino guides. Reading these articles may make it seem easy to win jackpots, but don't be fooled! Never start playing slot machines with the idea of winning big by betting lots of coins over hundreds of spins.
Playing in moderation while committing to a limited budget is the best method for all players to follow.
Keeping an eye on the time you spend playing is also key. Limit play time to half an hour so you don't risk getting caught in the gambling spiral and ultimately going broke.