Each online casino listed on our site has an extensive catalog of games. Slot machines are available in several categories, there are fruit slots, video progressive slots, classic games and modern machines. Video poker is available in several variants, some of which have a payout rate that's close to 100%. Roulette and Blackjack are in the spotlight when it comes to table games. Furthermore, some casinos, including Spin Casino, provide their customers with a live streaming game room with real dealers.
Slot machines
Online Slots are the most popular and played online games. Since the first casinos were put online in 1994, casino providers have never stopped improving their gaming space and now, the quality and performance of online slots seriously rivals real-life casinos. The biggest jackpots can be won with slot machines. There are several types of slots, some allow you to bet small amounts of money without taking too much risk, whereas others let you can bet hundreds of dollars and win mega jackpots. If you are new to the world of casinos, below we have listed the different types of slots that exist to help clear-up any questions you may have.

The classics
Classic slot machines are inspired by the original '60s slot machines, they are relatively simple to use and, in general, only have three reels with jackpots limited to a few thousand dollars. The stakes are low and you can start betting from only one cent, thus, these games tend to be reserved for casual players, hence why gambling houses like to exploit them.
Theme machines
Themed upon movies, TV series, comics and modern-day icons, these machines are proving extremely popular amongst casino users. The most popular theme games on our list of recommended casinos are: Hellboy™, Hitman™, Game of Thrones™, Bridesmaids™, Jurassic Park™ and Tomb Raider™. Some video slots have jackpots up to C$100,000.
Video slot machines
Video slot machines are also a huge hit, they feature excellent graphics and offer winning combinations that can result in jackpots that exceed C$250,000. However, to win these, the maximum bet must be played, which obviously requires a certain size of budget in the first place. In other words, these slots are loved by gamblers who want to win big.
Progressive games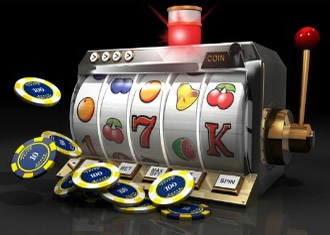 Progressive jackpot slot machines have the niche of guaranteeing minimum earnings in the event of a win, and additionally, the player who cracks the winning combination wins the kitty in play. In the result of this kind of win, a lucky individual may find themselves rich from one second to the next. The special feature of progressive jackpots is that they are powered by the players themselves, as a result of taking a fraction (5-10%) of each bet played to increase the jackpot in play.

The two most impressive progressive jackpot games that can be seen on online casinos are: Major Millions and Mega Moolah. To check out these high-end slots, visit the Jackpot City website. At the casino these games represent the biggest quantities of money bet by the players, because even if the progressives don't have the best payout rates, their success rate resides above all others in terms of the huge jackpots that can be won. This proves that slot fans prefer betting knowing the possible outcome of winning a big jackpot.
On each slot machine, a chart of the game can be viewed which indicates the minimum and maximum amount that can be bet, as well as the size of prize pools to be won. Furthermore, a table displaying winning combinations is available and the payout rate of each game is shown (audited and verified).



Video poker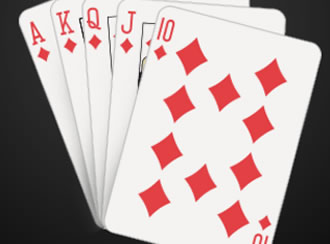 In short, players receive 5 cards and must form the highest possible hand to win. Video poker is inspired by Texas Holdem, consequently the most played card game in the world at national or international poker tournaments. The advantage of video poker is that it can be played without taking too much risk, furthermore, learning the rules of this game is relatively easy while any experienced player can earn a few hundred dollars by staying focused on their choices and strategies. Equally important, video poker machines have the highest payout rates which are close to 100%. The casinos on our site feature classic versions of this game, such as; "Jacks or Better", "Deuces Wild", "Tens or Better" and "Aces & Faces". Once registered at one of our partner sites, you can play in "Demo" mode for free if you are keen to practice or simply want to test the games. Be careful though, only a few virtual casinos give you the opportunity to play for free, as is the case with Casino Action.



Blackjack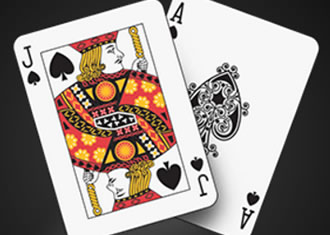 Also known as 21, Blackjack is the ultimate casino card game! Blackjack is played against the bank, unlike poker where you play against other players. When playing Blackjack online, you can choose to interact with real dealers like in a real casino or you can opt for an electronic on-screen mode. Seasoned players are attracted to this game because, with a certain mastery and experience, it allows you to win with several hands. The basic rules of blackjack are relatively easy to follow, however, it is advisable to practice this game before making bets with real money. The online casinos in our selection give you the opportunity to play for free, without risk and with faux tokens, which is recommended for beginners who want to train and gain experience. All that is left to do now is sign-up to the virtual casino that you think is best suited to you.



Roulette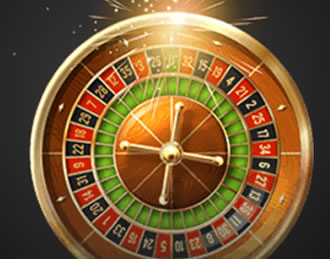 The most elusive game found in the casino, Roulette originated in France and Germany and was imported to North America in the 19th century. To stand out from Europe, casino owners in the USA have introduced their own American version of roulette. There are currently four versions of roulette: French, German, English and American. The most profitable roulette as a player is the French version, followed by the German (commonly called European), then the English, and lastly, the American Roulette version, which is the least profitable. It may surprise you to see that only the European and American versions are available at casinos. The reason for this, however, is logical; simplify the amount of choice to players by offering only the most popular versions of Roulette. Consequently, if you opt to play this game, you should always focus on European roulette because the US version has two boxes with zeros (a "0" and a "00"), the European version only has one box with a "0". In brief, both wheels work with the same rules, but the chances of winning with the European version remain higher.
If you really want to play French or English roulette, the best thing to do, believe it or not, is go to Las Vegas! It may seem odd to have to travel this far but if you're a fan of casino games from another era, this is where you need to go! The biggest casinos in the world's gambling capital make a point to honor their customers by always offering games that can't be found elsewhere.