In this article, we give you access to the most profitable 2022 online slot machines from Microgaming. These games have the best RTP rates from the publisher Microgaming. The 3 star slots chosen by our team are Wild Orient, Couch Potato and Summer Holiday. In addition to the RTP rates, which are reliable indicators, we've also considered payment frequencies and maximum jackpots

#1. Wild Orient: RTP Rate 97.50%
The Wild Orient slot machine has 243 paylines and offers you chances to win great prizes on all kinds of stakes. Between the RTP rate and all the eager players, the Wild Orient slot machine is always ready to pay an avalanche of coins.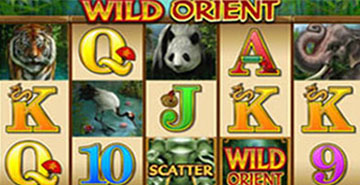 Payment lines: 243
Free spins: 15
Winning multiplier: 3x
Coin values: 0.01 to 0.50
Min. and max. bets per spin: $0.25 to $125
Number of coins to win: 120,000
Max. jackpot to win: $180,000
Wild Orient is one of the most popular games on the Jackpot City site. They offer up to $1600 in bonuses through their casino program to use on any slot machines. In fact, the Jackpot City online casino has the
best welcome bonus program
. This is a great excuse to try to win a jackpot on the Wild Orient game or any other slot machine with a profitable RTP rate.
#2. Couch Potato: RTP Rate 97.43%
Couch Potato is a model of its kind in classic slot machines. With three reels and a single payline, the slot pays out big jackpots on bets of $1, $2 or $3. With a feature that multiplies the winnings 25 times, the slot machine is one of the most profitable on the web. By betting three coins per round, the winnings can amount to 15,000 coins in one go.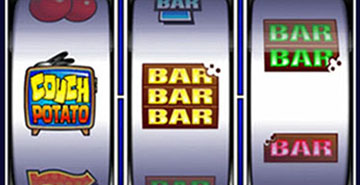 1 payment line
Free spins: No
Winning multiplier: 5x to 25x
Coin values: $0.25 to $5
Min. and max. bet per spin: $0.25 to $15
Number of coins to win: 1500x on each bet
Max. jackpot to win: $75,000
Couch Potato is one of the most popular slot machines at All Slots Casino, a trademark site from the publisher Microgaming. Moreover, their games room features hundreds of slot machines to choose between. The All Slots site is especially well suited to games on Android, but works perfectly on computers, tablets and smartphones.
#3. Summer Holiday: RTP Rate 97.14%
The Summer Holiday slot machine has 100 paylines. If you use max bets, the game's bonus features can see you winning up to $112,500. However, the game's betting range fits all budgets as you can still win plenty of coins with bets of just $1 per round.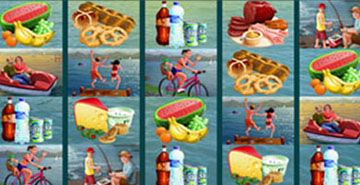 Payment lines: 100
Free spins: 15 to 25
Winning multiplier: 3x
Coin values: 0.01 à 0.05
Min. and max. bets per spin: $1 to $10
Number of coins to win: 2,250,000
Max. jackpot to win: $112,500
The Summer Holiday online slot is one of Royal Vegas Casino's most beloved games. This Las Vegas City-inspired casino site has millions of loyal players. The entire range of the Microgaming collection is available in the casino catalog. You can enjoy all these games from a PC or Mac and fully immerse yourself in the impressive gambling rooms.
Basic info on RTP rates
Redistribution rates are a reliable indicator of a game's potential. In theory, a rate of 100% is the perfect balance between players and gambling houses. Slot machines paying out giant jackpots have low RTPs, while slots with rates close to 100% only pay out small jackpots.
Best RTP rate Microgaming games
When looking at all the Microgaming games, the online slot machines with the payout rates of around 97% are the best. Although other publishers have slot machines with RTPs of 98%, or sometimes even 99%, Microgaming is the way to go for players looking for games that pay.
Microgaming RTP games and rates that pay
Unlike other publishers, money is always up for grabs on Microgaming games. The fact that the publisher takes almost 3% from each bet made on slot machines like the ones highlighted in our article, means there is a lot of coins to take when you get lucky.

As for the other Microgaming games, they are all set-up fairly. In the progressive slots niche, Microgaming games have RTP rates from 88% to 94%. As for table games, they are the same as those in land-based casinos in Canada.
Types of slot machines at Microgaming
You can separate Microgaming slot machines into three categories. First, the publisher's most played games are video slots with a 97% RTP. Next, progressive slots like the WowPot games series receive the most bets. And finally, players also enjoy playing their luck on classic slot machines.
Tips and tricks for winning
Players looking for easy wins love slot machines with the highest payout rates. However, you won't be earning massive real money wins with slot machines whose RTP is 98%, or close to 100%. In fact, to start winning big on a slot machine, its RTP rate must be around 97%.

In another context, if a casino game has a low payout rate, like here on the Mega Moolah slot machine, it may be difficult to win big, but when it pays, the winnings are out of this world.
Accumulate winnings and bet big
If you play on the slot machines reviewed in our article, you have a double advantage:
Access to games with high RTP rates,
Potential to win big jackpots anytime.
The trick of making lots of spins with small bets is profitable. Then, if you manage to win plenty of coins, you will have enough cash to increase your bet value. If luck is on your side, this could be your path to winning the jackpot.