Wheel of Wishes is the new progressive slot of the year. From today, it's available on Canada's best-known online casinos and has a minimum guaranteed 2 million dollars in the Mega WowPot Jackpot. With the February 11th, 2020 release, this game joins the ranks of Mega Moolah and Mega Vault Millionaire slots thanks to its mega pot. Microgaming, the number one slot machine producer, has pulled out all the stops with Wheel of Wishes. This spectacular new game is destined to become as famous as Mega Moolah while giving lucky players the chance to 2 millions of dollars.
Wheel of Wishes – Twice as big as Mega Moolah?
Will the Wheel of Wishes slot win you bigger jackpots than on Mega Moolah? Only time will tell, but it's a pretty safe bet that it will. A quick look at
Mega Moolah's biggest wins
shows that players have won pots of over $10 million. This new progressive slot is the biggest release of 2020, and the official launch is huge news.
The starting Mega kitty of Wheel of Wishes is 2 million. That's twice as much as the legendary Mega Moolah starting pot.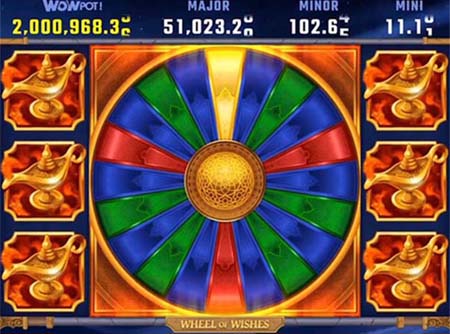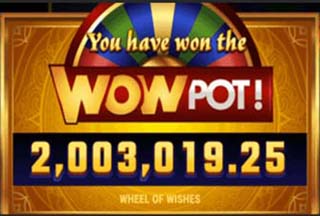 The Wheel of Wishes was tested by our experts this morning. We can conclude that the functions of this progressive slot machine are easy to understand and use, even from a mobile screen. However, on the computer, the game is much more impressive.


Microgaming went for gold on this progressive slot
With several iconic games already under their belt (the Mega Moolah and Major Millions), Microgaming proves it's still the most innovative supplier in the progressive slot sector. We can now add this new slot to our list of Canadian online casinos in our guide affiliated to the legendary Microgaming group.
Where can I find the best deals to test Wheel of Wishes?
Good news! This game is in the list of online casinos with the biggest welcome bonuses. Our number one recommendation is Casino Classic.

The trick is to use the casino's Mega Vault Millionaire extras first, which gives you the chance to hit the million dollar jackpot. If you aren't lucky enough to win with this offer, you'll then have access to two bonus games valuing at C$500. This 500 Canadian dollars bonus lets you enjoy an avalanche of free spins on the Wheel of Wishes slot! And of course, gives you even more chances to win the 2+ million pot.
Wheel of Wishes – 93.34% RTP (Return To Player)
The Wheel of Wishes slot has a payout rate of 93.34%. For a progressive slot of this magnitude, this is a profitable rate. In other words, the wins should be frequent! The 5 reels and 10 pay lines, with bets from 0.1 to 25 credits each round, is likely to attract players who are already members of our partner casinos. We're keeping their fingers crossed that some of our loyal readers will be among the future winners.
Game board
Reels
5
Rows
3
Paylines
10
RTP
93.34%
Max. payout
500x (exclude jackpot)
Variance
Medium
Features: power mode, power spins feature, bonus wheel and free spins.
Bets:
0.10 – 25
Release
February 11th, 2020
Where should I play the Wheel of Wishes slot?
Signing up to the Casino Classic website is a smart choice with its 100% bonus match on a deposit of up to C$200. This offer doubles your capital to play on the Wheel of Wishes. Furthermore, it's also a way to take advantage of a free spins offer on the Mega Vault Millionaire slot. Our other recommendation is Casino Action, which provides a C$1250 bonus. This casino site is also part of the same group as Casino Classic. These gambling sites are owned by Casino Rewards, one of the most widely used virtual casino chains in Canada.
By opting for Casino Classic or Casino Action, you can start playing progressive slots with added bonuses. By becoming a member of one of these casinos, you'll benefit from additional advantages. Casino Rewards, the group operating these casinos, let's you earn loyalty bonuses which increase your capital at stake. These loyalty bonuses are obtained with each bet made, which is generous compared to other online casinos. However, if you're playing from an iPhone or Android phone,
Zodiac Casino's mobile
site is the best choice. This slots site is rated number one by mobile Canadian gamblers.
Tips to increase the chances of winning
Aside from the fact that more bets increase the odds of winning, using free welcome bonuses is the thing to do. If you're already a member of an online casino, nothing prevents you from registering with another casino to take advantage of the current best offers. Welcome bonuses increase the percentages of winning jackpots (RTP) on slot machines.
A magical atmosphere on the Wheel of Wishes slot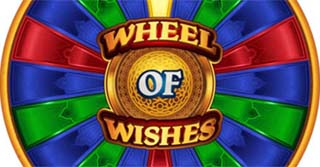 Wheel of Wishes immerses players in a magical world with graphics overflowing with prosperity and wealth. It's like you've been visited by a genie from a magic lamp. Just make your wishes, and hope to win a Mega jackpot of over 2 million dollars.
The chips to bet on the slot machine are from minimum 0.1 to maximum 25 per spin, and each round the chances of winning are activated. Whatever your budget, be it a few dollars or several hundred dollars, each participant has the same chance of winning. If you try your luck with a deposit of C$10, for example, it'll be doubled thanks to the casino's welcome programs. The 5 reels and 3 lines of the slot, as well as the winning combinations activating on the 10 paylines of Wheel of Wishes offer genuine chances of winning. The Wild symbol replaces any other symbol, which increases the earning potential.
The Scatter on Wheel of Wishes
The Scatter is represented by the game wheel and is the Wheel of Wishes slot's star symbol. The appearance of this symbol increases the chances of winning and making a fortune. With the Scatter, the Power Spins function is activated. With each spin with the Scatter, it's possible to bring up the 3 × 3 Mega Symbol. At this point, if the Mega Symbol contains a Scatter, a massive wheel pops up in the middle of the screen, and the progressive jackpot round activates. During this time, the chances of winning a fortune become a reality.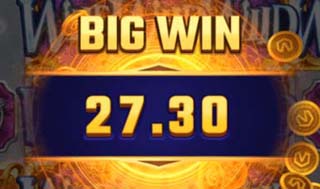 The Power Mode function
When you use Power Mode, you bet more chips each turn and the Mega-Symbols appear more often. This tip increases the odds of winning. It's optional to use, and if you don't use it, you'll still have a chance of winning the pot of the century.
The four progressive jackpots in play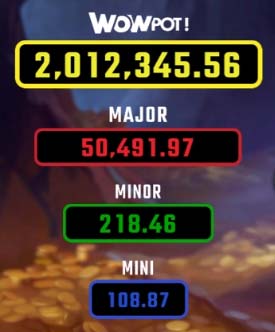 Wheel of Wishes has four jackpot levels. The slot works on the same principle as the Mega Moolah and Mega Vault Millionaire games, but with twice as much money to win at the Mega jackpot. Calling it the "WOW pot" of Wheel of Wishes makes sense considering there are at least 2 million dollars up for grabs. And, each time a bet is made the jackpot continues to increase, meaning that it can even exceed 8 digits when activity is in full swing. Either way, there will inevitably be amazing jackpots at stake with this new slot machine – and, rest assured, our team will be closely following the results.
Wheel of Wishes summary
When we heard a few weeks ago that a new progressive slot was coming, we weren't expecting a 2 million dollar mega jackpot. Honestly, the million-dollar progressive slots like Mega Moolah and Mega Vault Millionaire already offered enough to attract Canada's attention. Thus, a 2 million dollar starting pot was well above expectations. This type of online slot is unique, and Microgaming is the supplier making games like this. For land-based casinos, it's only the Las Vegas casinos that have slots with starting jackpots of this magnitude. Here on OCT, we can only find good things to say about the release of Wheel of Wishes. This slot machine will certainly be the talking topic for many months to come, and we hope to see some big wins very soon.